TRIPADVISOR RECOMMENDED ~ 5 STAR HYGIENE RATED                                          CASK MARQUE AWARDED ~ GREAT FOOD EVERY TIME...
Welcome to The Badger Hounds in the pretty village of Hinderwell, North Yorkshire! We invite you to visit our lovely pub and restaurant and get to know our high-quality cuisine.
Our menu and seasonal promotions meet the highest demands for both classic dishes and innovative ideas. We offer a large variety of choice so that people of all ages will be satisfied when they dine at our restaurant. Have a look around our premises and find out more about our philosophy and opening times. You can check our professional service team, as well as our current offers and fair prices on our webpage. We look forward to hosting you at our restaurant. PLEASE TRY AND BOOK IN ADVANCE...
COMING SOON ~
Holiday Cottage ~ "The Badgers Den" and
The Badger Hounds Post Office and Local Store
THE BADGERS DEN
LUXURY HOLIDAY COTTAGE TO RENT
Will be available to let soon ~ Watch this space...
The cottage is in the idyllic village of Easington which is a five minute drive by car from The Badger Hounds and is also on the local bus route which run every 30 minutes. Set in the North York Moors National Park the cottage is in a peaceful and tranquil location with it's own offsite private garden. The cottage is pure luxury and has all the amenities of home.  It has two bedrooms with a main bathroom and an
en-suite bathroom in the master bedroom. You will also benefit from the use of the internet, full Sky TV package and incoming landline calls.  Mininum rental period is 2 days at a cost from £300.00 based on two sharing and £100.00 per day thereafter. 
Maxinum occupancy is for four people and unfortunately we do not allow pets.
For further details please telephone Andy on 01947 841774 or
e-mail: badgerhounds@hotmail.co.uk
POST OFFICE AND LOCAL STORE
The proposed open date and transfer of the Post Office is 18th September 2015. Work will commence on the Post Office in the pool room of the  pub from the beginning of September ~ watch this space for further updates...
Special Occassion
We can cater for all of your special occasions. 
We can arrange Live Music ~ Marques in our lovely beer garden ~ Accomodation.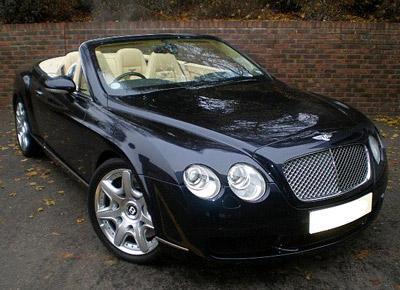 We have a Bentley Continental GTC and driver available to hire for your special occasion.
 Telephone  Andy on 01947 841774